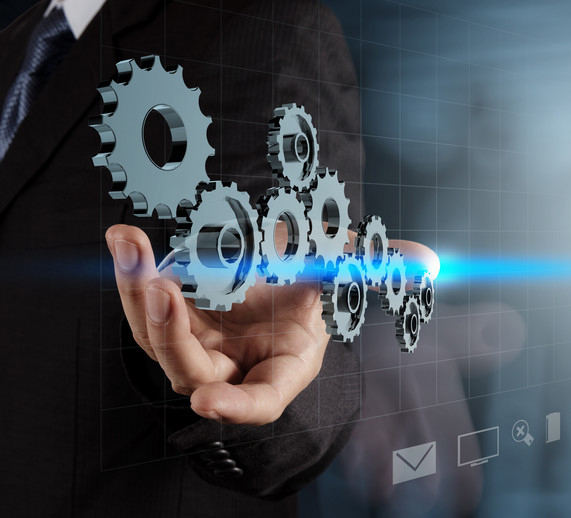 This article follows on from my previous article on The role of the Product Management in Technology and covers the skills required, roles undertaken and responsibilities for a Product Manager working for our company at the time.
During 2012, I was working as a Product Manager for one of our larger systems. At that time I was asked to define a set of skills that we should be looking for in potential Product Managers, which then became the basis of a job description for that role. At that time the Product Manager sat within our global technology division, things have changed since then and we now have a separate Product Management team sitting between the business service departments and the technology division (which is probably the ideal place for it).
Anyway, I've listed the attributes below with a description for each based on what we were doing at my company in 2012. I'm not involved in that side of things now, after moving into a more operational role, so it might have changed more recently.
Main skills, roles and responsibilities
Business analysis: They are responsible for eliciting software requirements, validating the business case, developing a high-level Product Requirements Document and an elaborate Software Requirements Specification.
Collaboration: They will work with project managers or project co-ordinators, development/application leads and the support team to best satisfy the needs of the applications' users within the business strategy.
Decision making: They continue the dialogue about what is needed as the product is built. Developers come and ask for clarification, "Do you mean this? Or that?" Whenever there is a decision that makes a difference to how the product functions to the customer then Product Managers need to be consulted.
Monitoring: They will continually evaluate the product features in the marketplace against competing products and also within the products' user base. If necessary, they will put forward product enhancement requests to the project co-ordinators for development scheduling.
Pricing: They will use market research, experience and product pricing techniques to define a pricing policy for the product. They will always consult sales and marketing departments before making any pricing policy decisions and will normally have to work within an agreed financial budget. Over time, this may involve setting a discount policy, promotional periods and even the long term increase or decrease to pricing during the products' life-cycle. Pricing could mean giving it away for free or could be set at a temporary level to test the water on a subset of the intended market.
Testing: They will perform a final check on a product before it is released to make sure the user requirements have been satisfied and they are responsible for creating User Acceptance Test (UAT) procedures, facilitating UAT sessions with end-users, and ensuring that the product meets the specifications and is deployed successfully.
Training: They know the product inside out and they can train users on the product and/or produce training materials. They will be proactive in getting users trained and keeping the users informed about how to use new features and will supply refresher training particularly on infrequently used features.
Support: They will provide an additional line of customer support. They will seek feedback on issues and help to resolve these through user education or issue identification. They feed back any user education to the support team for inclusion in support practices and raise issues with the project co-ordinators for development scheduling. They may write or contribute to user guides, application help content and any other user-related useful documentation.
Inbound marketing: They will survey the user base for feedback on their product and particularly after enhancements or fixes have gone in. If there are marketable comments they will quote the user in product communications.
Outbound marketing: They promote the product using all available communication mechanisms. The will be proactive and will seek out advertising channels wherever possible. They look for opportunities like frequent product enhancements to give them more to shout about.
Customer empathy: The Product Manager will need to know what is technically viable so they may have a development background but will empathise with the customer rather than the code. A good developer will always put the code first so Product Managers cannot also be good developers. Besides, a Product Manager will not have time to talk to customers, decide what is needed, survey the competition and so on, then change hats and write the code.
Other useful skills/roles
A Product Manager could also have additional roles depending on the circumstances within the company or at that time.
Design: On products with a non-trivial user interface (UI) development teams should include a user interface designer in conjunction with a usability expert. In matters of UI design and operation they will deputise for the Product Manager on UI decisions. However, in the absence of a UI designer or Usability Expert, these kinds of decisions should be made by a Product Manager rather than a developer.
External marketing: They are never very far from Product Marketing and are often the public face of the product. They may be asked to speak at conferences or to the press; they may need to advise on how the product is presented in marketing literature. Outbound marketing is the responsibility of the Marketing department but in the absence of a dedicated product marketer, they will usually take on this role.
Project management: They may also be involved in Project Management unless there is a dedicated Project Manager. They may also be involved in managing resources directly but that is usually where combined roles are performed.
The only thing that my boss asked me to remove from the list of responsibilities was determining product pricing as we had a separate Pricing Board to cover that aspect.
Final note
There is so much more that I could write about the individual duties that a product manager performs daily or go into details about producing the product roadmap and I might come back to that another day but for now I just wanted to share this post.
Personally, I loved the Product Manager role at my employer as it combined, business analysis, marketing, technology and project management. If you like those sorts of things, it is a role that I would definitely recommend.
The Product Manager Skills and Roles