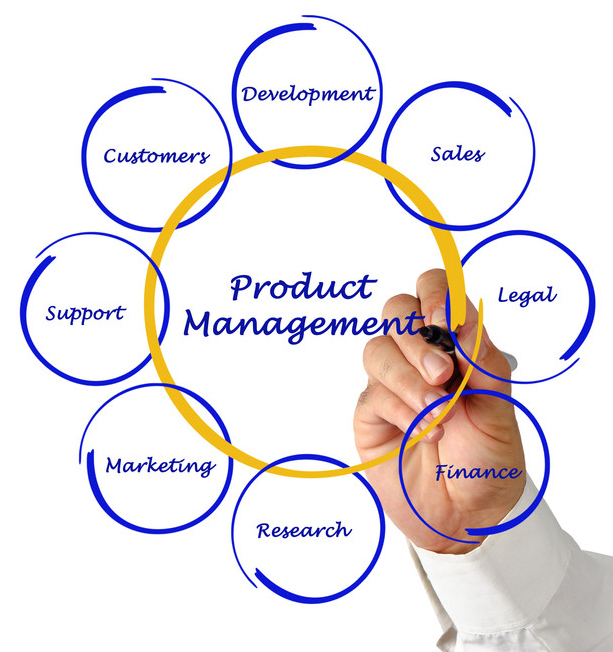 Back in 2011, I was asked by my boss at the time what I saw as the role of the Product manager because he wanted to establish that role within our technology department. I did indeed become a product manager at the start of the following year. In this short article, I will share with you what we did and how it was received.
The first thing I said in August 2011 when asked what I thought the role of the product manager should be in our business (a business services company relying heavily on technology) must have impressed my boss at the time as he then asked me to present my ideas on the role to his senior leadership team, who were all consultants that sat between the business practices (we had several separate business streams) and the product developers.
As it was five years ago I cannot remember everything about that day but from looking through my notes and slides I have included some of these things in this article. This won't be right for every product manager or every business but for our company at that time it made sense. So this article covers these broad characteristics of the role as it pertained to our business at the time.
I was the new guy on the global technology team and did not know what they knew of the role and how it would be received. I decided that my presentation to the senior managers at the beginning of October 2011 needed to start from the beginning. I've shared some of that presentation content below.
Product Management Introduction
I started of by explained what a product was and how our technology team fitted in.
Products are things that satisfy a customer's need or desire. Products can be tangible, intangible or bundled. Tangible products are like Application X (I won't use real examples here), intangible products such as business service Y or bundled together to meet a specific customer requirement like providing business service Y together with access to Application X.
Our technology team are involved in the development of tangible products or the tangible part of bundled products.
The Product Roadmap
All products will require development at some point because the world continues to evolve with technology at a rapid rate and our competitors will be finding new ways to use technology to enhance their offering. Therefore, the environment needs to be constantly monitored and periodically reviewed. For this reason each product will have a roadmap either for a set period such as a year or a full roadmap from the idea inception to the product's retirement.
In all products, there are a number of roles that affect the product roadmap. In small companies, some people will perform multiple roles. The roles and responsibilities in this respect are listed and described below.
Product Owner
Strategic decision maker responsible for business objectives and helps solve conflicting requests
Provides business resources when required
Business Champion
Represents their business colleagues and customers
Provide product feedback and innovation
Product Manager
Analyses feature requests and facilitates development
Reports to Product Owners and advises on product vision
Product Owners make sure that the product strategy meets business objectives. They will liaise with Product Managers and the Company Leadership. They will help define the product vision and make sure the Product Manager has an appropriate budget and resources available.
Business Champions represent their user base when dealing with Product Managers. They provide the Product Managers an access point to the business users or customers. The Business Champions will provide suggestions for improvements as well as further background on any issues. If required, they might also provide resources from within their business units for things like user-acceptance testing or market research.
The Product Manager makes day to day decisions and will refer any decisions that they are unsure about to the Product Owners. The Product Manager will report to the Product Owners quarterly, will discuss progress, ideas and issues with Business Champions monthly and will meet weekly with the product resources.
Many other people will be involved in delivering the product roadmap, such as; analysts, architects, designers, developers, testers, implementers, sales, marketing, legal, finance, support personnel and of course our customers.
Product Manager Responsibilities
I continued on with the three main responsibilities of the Product Manager role. The Product Manager:
Is responsible for the strategic planning and tactical execution of the plan for the product or product range.
Is ultimately responsible for the success of the product and will have the authority and legitimacy within the organisation to decide what needs to be done.
Works with the development team, customers, sales, marketing and senior managers and also keeps a watch on the wider market, including competitors.
Product Manager Duties
The Product Manager will host meetings, discussion groups and be responsible for reporting to the business champions and product owner. These are the main points that I covered in respect of their main duties.
Present a progress report to Product Owners every quarter. A meeting should be arranged to discuss the report, seek guidance on any conflicting requests or issues that may affect strategy.
Meet with the Business Champions collectively once per month to report progress and get a consensus or feedback on any decisions that need to be made. Business Champion and Product Owner attendance is optional.
Meet with the Product Team (development leaders and support resources) weekly. During peak development time the Product Manager may want to meet more regularly and include the developers.
Host all official meetings, minute decisions and action points and distribute these to stakeholders.
What Next?
There was no resistance during the presentation but a few tough questions afterwards pertaining to particular cases. Mostly though it was received well and my boss was enthusiastic that we were all going in the right direction.
I expected each of the consultants (who were product managers in everything but name) to jump to it and put my proposals into action for their products. It was not as simple as that. Some thought their way of doing things worked (their opinion and not my bosses) and they were reluctant to try something different. We were soon waving goodbye to them. Other's just didn't know where to start so I spent the first half of 2012 getting into more specifics in individual cases.
At one point, we had product managers for every product with most product managers taking on numerous small products or one large one. Today it is only the larger products that get the attention of a product manager.
Final Note
In 2012, I did write more about skills required to be a successful Product Manager but I'll cover that in a future article.
The role of the Product Management in Technology