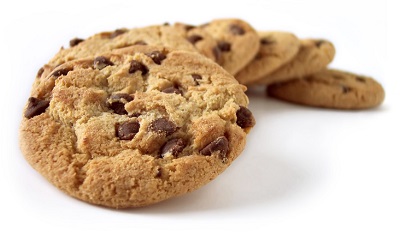 You will find below two sections that explain our privacy policy and our usage of cookies on this website. We believe in plain English usage and try to avoid technical terms where possible. If you need to clarify anything or need any further information please feel free to contact me.
Privacy policy
This Privacy Policy is part of our Terms – all definitions applied in the terms apply equally here. It is legally binding, subject exclusively to English law and the English courts. It was last updated 21 January 2014.
We will never sell or rent your personal details to any other company.
We will collect personal information from you for the following purposes: to correspond with you about the services that you purchase, to receive payment from you, to run or purchase any services on your behalf, to register domain names or web hosting on your behalf, to send you promotional information in the future, and to maintain our accounts and records.
If we send you promotional information such as a newsletter then you will have the option to unsubscribe at any time.
We will not pass your personal information to any other organisation, except:
i. where we employ the services of a third party in order to operate an aspect of our service (including but not limited to payment processing and domain name registration),
ii. to comply with any applicable law or valid legal process (including but not limited to requests by government agencies), if required to do so by the police or the courts, or if placed on legal notice to do so, or if we believe you may be in breach of our Terms of website use.
Cookie usage
By using this website you accept the cookie usage on this website and we may collect and process anonymous information about your use of this website and accompanying website services, such as some of the pages you visit and some of the searches you perform. Such information is used by us to help us improve the contents of the site and to compile, for internal market research purposes, aggregate statistics about individuals using it.
This kind of anonymous information can be obtained by the use of "cookies". A "cookie" in website terms is not a biscuit but is a small piece of information that is sent to your browser and stored on your computer's hard drive. It enables a web server to communicate with a user's computer and remember information between pages or on the next visit. You can find more information about cookies on the What Are Cookies website.
There are three types of "cookies" that may be used on this website. Essential functional "cookies" or session "cookies" for any pages that require a login or on a contact form cannot be turned off as they would stop certain aspects of the site from functioning. The other two types of "cookies" are non-essential and these are turned on by default. The first of these non-essential "cookies" are first-party and they are directly related to this website. First-party cookies enable Google Analytics to work. The other type of these non-essential "cookies" are third-party and they are related to other websites for advertising. You can turn off third party cookies within your web browser and the site will still function correctly.
The first-party "cookies" that are used on this site are those used by Google Analytics and one called "cookiesAllowed" that expires after a year. We may have sources of advertising from time to time and some may use "cookies" related to the advertiser's website and others only if you click on the link. The majority would store an identifier using their own name but some, such as Google Adwords may use a third-party website (Google uses called DoubleClick). You can find details of the cookies used by Google Analytics and about Google's partnership with DoubleClick.
Clicking through on the links or advertisements provided on this website may put more "cookies" on your computer. We cannot be held responsible for other websites "cookies" so these are not covered by our privacy policy.
With most web browsers it is possible to configure your Internet browser so that it can refuse new "cookies", prompt you to accept a "cookie" or disable "cookies" altogether. Modern browsers also give you the option of accepting first party cookies but refusing third party cookies. How you do this will depend on the Internet browser you use. For further details on "cookies", we recommend that you visit All About Cookies.