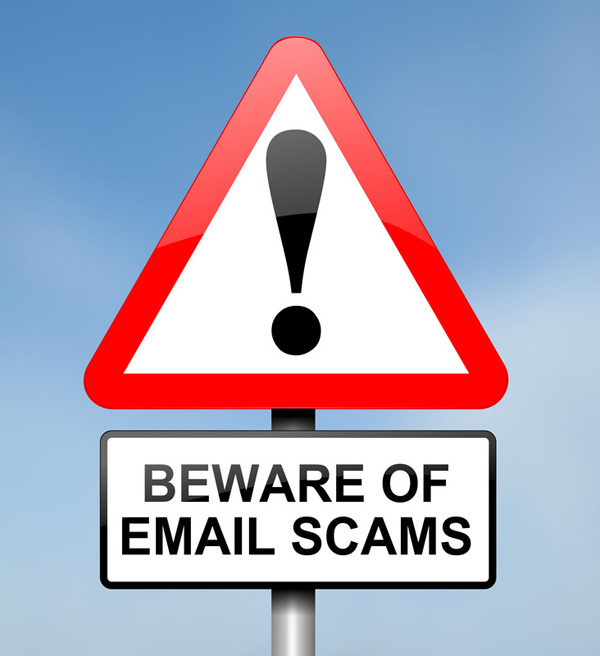 I have decided today to close off the special report on email scams in 2014. It has been going for nearly 6 months and most of the scam emails I receive have already been captured on that page.
It is time to now switch on my anti-spam software and junk mail filter at the mail server so that I won't get so many in my mailbox.
I created the report to catalogue the different ways that scammers try to catch you out either to click a link to a dodgy website or open a virus attachment. More recently I also included other types of scam emails that were after the recipient's money directly.
Some of the newer scams to appear over the last few months were those pretending to come from your companies copy centre with the sender something like printer name @ whatever your company domain name is. They had subjects like "Scanned Image from a HP Digital Device" or "Scanned Image from a Xerox WorkCentre".
There were also new scams purporting to be from utility companies like British Gas and E-On, media companies like Sky and Virgin and digital storage from various companies including Google and BT.
Apart from those new types mentioned above, it got to the stage where all the emails scams were just being regurgitated for other sources. For example, all the scams that had previously been aimed at Barclay's customers were now pretending to come from the Halifax.
I did notice over the six months that the spelling, grammar and format had all improved during that period so the emails coming through looked authentic.
Anyway, as I've mentioned plenty of times before, I think the best thing to do is operate a policy that you never open attachments and never click on links unless you absolutely know that you requested or were expecting that email. If unsure, check with the sender by phone or other non-email communication.
If things dramatically change, I'll start listing them again but that's it for the time-being.
Final update on email scams in 2014