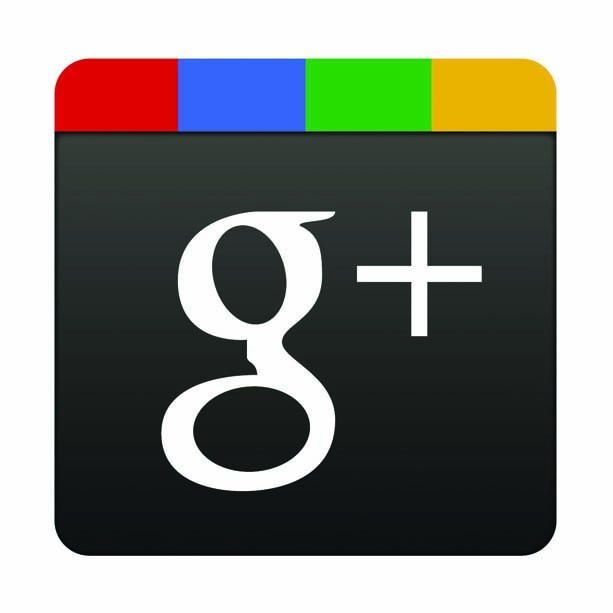 Google+ can be considered the social media side of Google but it is much more than that. They have been developing and fine tuning it for quite a while now and although I'm no social media guru and have only been using Google+ for a few months, I must say, I'm impressed.
It seems they have taken all the best bits from all other social media solutions and come up with the best of all worlds. However, Google+ is not just superior as social media; it is a collaboration platform of Google tools and applications all in one place.
It's free, easy to use and links into everything Google. Read on to find out more about Google+ with plenty of reasons why you and your company should get involved.
Four reasons to get the Plus
One Google+ but serving many audiences

Traditional social media applications each have their own market and everyone finds themselves using many of these channels to reach different types of people for different purposes. We use Facebook for keeping in touch with friends, Twitter for a quick gossip, Pinterest for pictures, YouTube for video and Linked-in for business contacts. Google+ on the other hand caters for all your social media needs all in one place and it does it in a better and more stylish way using circles.

On Google+, you categorise people into circles and you can choose to post to as many or few of those circles as you want. You can also post publically as you can with most social media. With Google+, for instance, you can have a circle for customers, colleagues, friends, people you want to follow and you can view the posts of each circle individually (or you can view them all together) and when you make a post you can decide which audience that post is suitable for (which circles should see it). People can also share circles with each other meaning you can get a whole bunch of people already grouped so you don't have to.

When a Google+ user circles (follows) you, they are also giving you permission to send them email, making the platform an even more valuable marketing tool.

I can see a time in the future where I might be able to give up all my other social media accounts as Google+ caters for all my needs.

Video and video conferencing

As far as I know, out of the social media channels, only Google+ and Facebook have a video conferencing facility. Facebook's video conferencing capability is limited on a one to one basis (you can chat with a friend). Google+ features free video conferencing, called hangouts, where you can have up to 10 active participants and an unlimited number of viewers. Wow! Maybe, I won't need my business conferencing accounts anymore.

You can upload the video of your hangout directly onto YouTube. Since Google bought the biggest video sharing company and integrated it into Google+, sharing video between the apps is so easy. To post to YouTube now, you must have a Google+ account but it's easy to upgrade your YouTube account to Google+.

Improved search rankings/results

Author pictures in search listings really make those results stand out

Google own "Search" on the internet and they have embedded Google+ in their popular search engine. It is used by more people each day than all of the other search engines put together. Although I've not seen anything official, my own small amount of research into rankings a few months back showed that companies with Google+ accounts seem to appear higher on search results than companies that do not. I may be incorrect but if so, it may only be a matter of time before Google gives preference to its own customers.

If your website has a Google+ page then Google search results will show details taken from that page such as your location and contact details making it easier for prospective customers to find you.

Another benefit is authorship. Google+ is integrated into the Google search engine, so if you write a blog or other content on websites you can have your authorship shown by linking to your Google+ account. This will show your picture next to the article in the search results and as you can see by the picture, the articles with an authorship picture capture the eye first.

Google application integration

Google has been developing its analytics and other web master tools for many years and has integrated these into Google+ as well. Now, I don't have to look to a separate account to see how my websites are doing, I can see them either on my websites' Google+ page or use the drop down to visit all the analytics at once. This also applies to AdWords, AdSense, Gmail, Blogger, Maps, etc…

Google+ is now also part of Android so you'll find it on many devices already and as Google bought Motorola's phone business too so Google+ will appear there.

I'm sure Google Chrome will be in line to get a Google+ integration make-over too but we'll have to see how that evolves. If you use Google Chrome (and it is probably the fastest web browser and maybe even the most popular), you can add in an extension called "CircleCount" that enables you to hover over a person and see some statistics.
So what don't I like? Only one thing really, I can include various email addresses in my Google+ account but if I want to include my Gmail account, that account becomes my primary account and people will use that address to get in touch rather than my own email address.
Social media comparison
Twitter, Facebook, Pinterest, Linked-in and many others got there before Google+ so why join the latecomer when all these other mediums serve you well? It's because they were late to the party that they can bring the best bits from all the others and create a social media experience that is all things to all people. Google+ didn't just arrive overnight, it was many years in the making. Google didn't want just another social media application; it wanted to create a whole Google experience that we can all be involved with.
Google+ really is a whole platform of applications that Google has been developing for years (or purchased) and they are all centred on your collaborative experience. That is where it beats the others hands down – Google+ takes both social media and its search engine to the next evolutionary level.
Still not convinced, well let's look at one metric to see how Google+ compares between the top players when posting (I'm not going to compare every feature just a few basics that I think are important).
| | Facebook | Twitter | Pinterest | Linked-in | Google+ |
| --- | --- | --- | --- | --- | --- |
| Maximum post size (in characters) | 63,206 | 140 | 500 | 700 | 100,000 |
| Post visibility | FB determines which friends see your posts | You choose, followers or public | You choose, followers or public | You choose, connections or public | You choose, circles or public |
| Edit after posting | Yes* | No | Yes | No | Yes |
| Display post photos | Yes | Yes* | Yes | Yes | Yes |
| Photo albums in posts | Yes | No | No | No | Yes |
| Grouping posts with comments | Yes | No | Yes | No | Yes |
* new feature
It doesn't matter what I say, the best pitch for Google+ is for you to experience it yourself, so here's how to get started.
Getting started with Google+
You can get setup for free in a lunch-break armed with just a few simple things that you should know and have to hand (although you might need to search for a picture).
First up the terminology used is slightly different from that you may be used to. As you know from reading above, Google+ groups people into circles, so you circle them. People that circle you are followers, pretty much the same as other social media and when you "like" or "recommend" something that is called +1, plus-one'ing, +1ed or plussed. Kristen Curtiss compiled a glossary of terms used.
To sign-up for Google+ takes a couple of minutes. You need a first name, last name, a username (either your Gmail or other email address), a strong password (mixture of upper and lower case, numbers and symbols and try to avoid dictionary words), birthday, gender and a current email address or mobile phone number to use for verification. You will need to accept the terms and conditions. Use the sign-up form to get started and to view the terms. I know it might seem obvious but make sure you get your name/date of birth right as it will be hard (or impossible) to change this later and do use your proper name or known name rather than initials, a persona, company or a gamer tag as it will be harder for people to find you.
Next, introduce yourself by completing your profile with as much information about you as you are willing to share. It helps people to circle you back later. Now start circling. Do some searches for family, friends and colleagues and get circling. Then move on to what you are interested in and do a search for those topics. If others completed their profile properly, you should see lots of results. Put those into circles for each topic that you are interested in. You might want to check out the public profile of people before circling them to make sure they are a real person and not a spammer (i.e. make sure they have a photo and check out the things they have posted or commented on publically).
Finally, share something by making a post, it can be anything you like, even a welcome to my Google+ page message. When you make a post, you get to choose who will see it, only you, individual circles, all of your circles or the general public. Go on, be adventurous and share it publically. If you can't think of anything to post then visit some other posts and +1, share or comment on those.
That's it, you are up and running. Enjoy!
What's the fuss about Google Plus