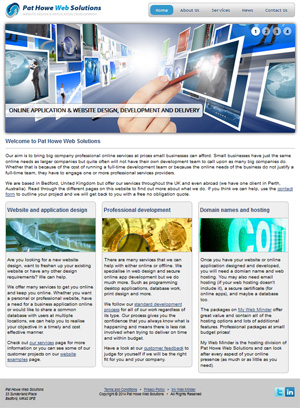 Welcome to our new responsive website, that we redesigned over the last couple of weekends and now features a "news and articles" page.
On this page we will post any news about ourselves or that may affect our customers, including news from My Web Minder. We will also post any articles that may be of general interest to the design or development communities.
On our news site you will find details that we carried over from our old site; About Us, Website Examples, Customer Feedback and the Contact Form. We also split the old services page into two new pages Our Services and Our Process and expanded on both.
We ditched the partner's page, links to other sites and all advertising. We brightened up the home page with a scrolling banner and included social media links in the footer.
Next up will be to revamp My Web Minder, the domain name and web hosting company, but that can wait until another weekend. The site might be unavailable whilst this takes place but if so and you have My Web Minder hosting you can use these links to visit the Web Hosting Control Panel or access Web Mail.
Check back soon for more news.
New website design for Pat Howe Web Solutions